Emolice is the UK and Ireland exclusive distributor of ELGO Electronic Electric Non-Contact Linear Measurement Systems and Controls, (previously known as ELGO Electric). ELGO Electronic is a German manufacturer that develops and manufactures linear position sensors for manufacturing and lift safety systems.
Products manufactured by ELGO electronic include position indicators and counters, non-contact measuring systems, position controllers and lift shaft information and safety sensors. These products are used in a range of industries, including wood, metal and stoneworking, plant automation, medical and laboratory applications, and renewable energy projects. ELGO's specialist lift information and safety products are also installed in over 120,000 elevators worldwide.
For more information on the full range of ELGO measurement systems, download the catalogue.
THE ELGO ELECTRONIC PRODUCT RANGE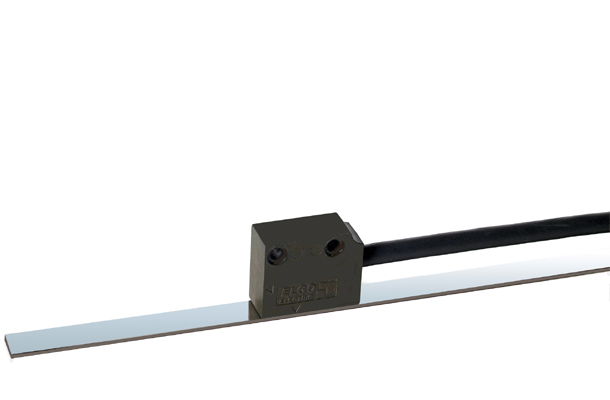 Measuring Systems
Non-contact and wear-free measurement technology by ELGO offers solutions for all applications and positioning tasks in which lengths, angles, speeds and inclinations are to be detected and measured.
The ELGO range of measuring systems includes absolute and incremental sensors for linear (including the popular LMIX1 and LMIX2 sensors), rotary and inclination applications.
See the full range of ELGO Electronic Linear Measuring Systems
Position Indicators
In combination with linear and angle encoders ELGO position indicators (such as the popular IZE16 & IZE17) form a closed loop system for the direct visualisation of the measured values in up to three axes. Both mains-powered and battery-powered measurement and display systems are available with compact design which can easily be mounted.
ELGO position indicators are especially suitable for use in small machines and for machine modernisations.
See the full range of ELGO Electronic Position Indicators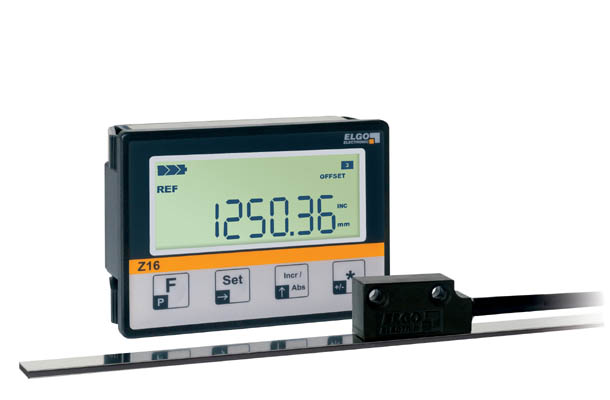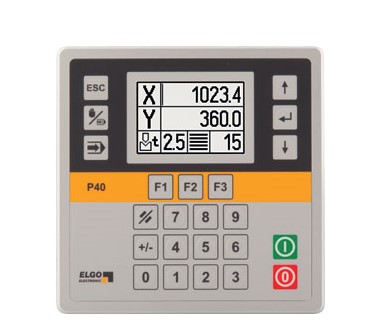 Machine Controllers
ELGO offers simple compact controls as well as multi-axes controls with customized software for numerous machine applications, e.g. for wood or sheet metal processing.
See the full range of ELGO Electronic Machine Controllers