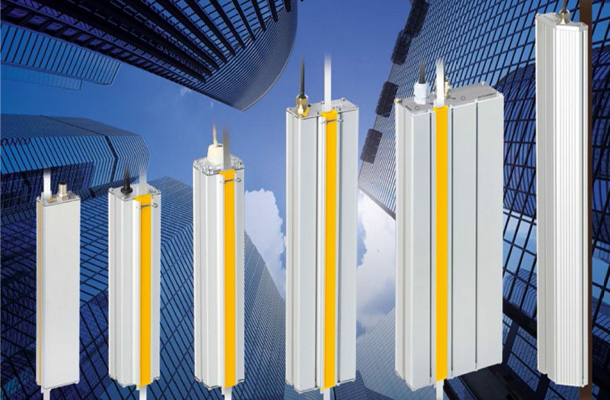 The ELGO Group has been involved with solutions for measurements and positioning for over 40 years. ELGO offers a wide range of sensors for lifts.
These range from the smallest sensor, the LIMAX2M, to the SIL3 certified sensor, the LIMAX33CP. The differing sensors provide unique advantages and offer benefits across specific needs. Be sure to speak to our team of engineering experts in order to identify the best sensor solution for you.
ELGO has developed a special sensor for the high-rise market segment, the LIMAX44RED, which covers conveyance heights of 1,500 m and can reliably detect speeds of up to 20 m/s. This sensor is available both in a guided as well as unguided version. Both versions can very easily be used for inclined lifts. Particularly, where a reliable, touchless sensor system resistant to environmental influences is needed.

In addition, other products that have already been successful in other market segments for years are magnet wheels and high-resolution linear measurement systems. These products have successfully demonstrated their suitability in tough environments, such as mobile automation applications. Also, ELGO provides these sensors with corresponding interfaces especially for the lift market.

ELGO has developed a new product for the speed monitoring of the main axis of an escalator. This ensures that going forwards, the safety of escalators can be enhanced by mounting a pole ring around the main axis. The special magnetisation of the ring permits uninterrupted scanning of the coding and as a result reliable monitoring of the main axis.
Emolice is the UK and Ireland exclusive distributor of ELGO Electronic. ELGO Electronic is a German manufacturer that develops and manufactures linear position sensors for manufacturing and lift safety systems. Be sure to get in contact with us today, to discover how Elgo's products can meet all your sensor needs.